Description
The Timekeeper's Elegance: Men's Precision Turntable Timepiece
Discover the art of time.
🌟 Precision Movement: Stone British craftsmanship ensures punctuality and reliability.
💡 Durable Design: Boasts mineral-strengthened glass and a robust metal case.
🥇 Water-Resilient: Certified 30M waterproof performance for peace of mind in any setting.
The distinguished man knows that the finer things in life are a blend of form and function. With every second that passes, the "Timekeeper's Elegance" watch stands as a testament to both. RegalBling has brought to the fore a timepiece where elegance meets durability. It's casual, yet refined. The precisely detailed dial measures 4.1CM, nestled within a case that's just 1.0CM thick. Its band, intricately detailed, wraps comfortably around the wrist, secured with a classic pin buckle.
⭐⭐⭐⭐⭐ – "Every time I glance down to see the time, I'm reminded of the unmatched craftsmanship. RegalBling has truly set a new standard." – Leonardo Sterling
🔥 Limited Offer: Elevate your style, make a statement.
✅ Peace of Mind Assured: Enjoy a hassle-free return policy. If it doesn't meet every expectation, send it back. No questions asked.
⏳ Act now. Time, just like this offer, waits for no one. Secure a piece of timeless luxury today.
Size Information: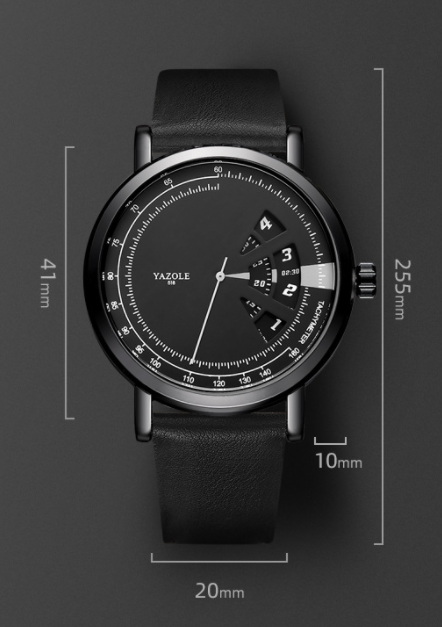 Packing list:

Watch X1